5 Ways to Work with Maree
Here are 5 ways you can work with me to activate greatness

1. Workshops
 activate LEADERSHIP

Leading with Emotional Intelligence (EQ)

Communicating with Intention, Influence and Impact

Navigating Powerfully through Change

Leading by Developmental Coaching for Results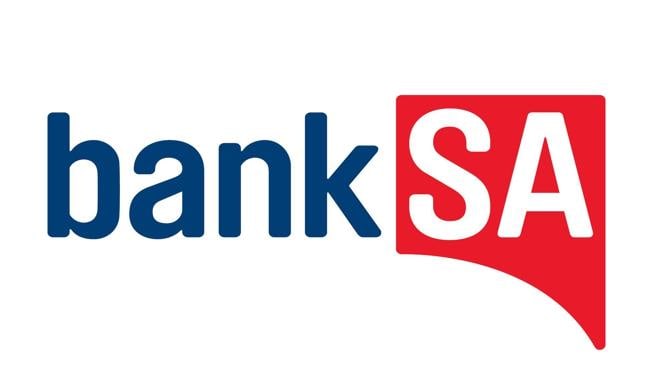 A worthwhile investment we would gladly recommend
"All four team leaders who attended have returned more confident in their abilities and with a renewed vigour for the role. As well, they have acquired new skills, which they can utilise in our workplace. All of this has proven the workshop to be a worthwhile investment and we thank you for your involvement.
The need for experienced call centre specialists such as yourself will no doubt continue to grow. I am sure that this will afford you another opportunity to visit Adelaide and that being the case, we would gladly recommend similar courses to industry colleagues."
– Business Development Manager, BankSA Adelaide
activate TEAMS



Building an Emotionally Engaged Team

Building Trust and Connection – Relationship Before Task

Celebrating Diversity – How to Make your Team Hum!

Navigating Tough Conversations in Teams



An immediate and positive outcome in building better relationships
"We have noticed a marked improvement in telephone techniques since the course began and have had positive feedback from participants and internal customers. One of the important features of the sessions was the opportunity for staff from difference branches to meet and work together as a team. This had an immediate and positive outcome in building better relationships between the branches"
– Operations Manager, SKG Radiology
activate CUSTOMER SERVICE & TELEPHONE PERFORMANCE

An inspiration to everyone who attends
"Thank you for being involved with Telstra Business and Government to develop our Customer Intimacy™ program.  One of the keys to the success of the program has been in the delivery. From personal experience in attending the two pilot programs and from the feedback I have been receiving from staff around the country who have attended one of the dozen or so programs you have personally run, it is clear that you are an outstanding presenter.
The enthusiasm, clarity and integrity with which you deliver your material is really an inspiration to everyone who attends. I look forward to our continued partnership as we roll out another round of the program." 
– Workforce Planning & Development, Telstra Corporation
activate EXCEPTIONAL! CUSTOMER SERVICE
Building Your Quality Customer Service System

Customer Experience Journey Mapping

Quality Customer Service Standards Development

 Quality Interaction Design

Delivering an Exceptional Customer Experience 

Mastering Exceptional Telephone Skills


Our internal customers and clients have also commented on the improvement
"Not only do the receptionists now feel more comfortable and confident but our internal customers and clients have also commented on the improvement. I am sure we will be dealing more with Maree in the future and would happily recommend her to other companies"
– Training and Development, Bunnings Building Supplies

Valuable tools relevant to our needs
"The staff learnt valuable tools to help them in everyday situations and all participated with great interest. Your training helped us ensure that our service standards and communication skills are of a high standard. Thank you for making this course relevant to our needs."    
– Front Office Manager, Hyatt Regency Perth
activate CUSTOMER EXPERIENCE

Dealing with Difficult Customers

10 Steps to Managing Client Conflict & Restoring Trust

activate TELEPHONE SALES Performance

Turning Telephone Enquiries into Confirmed Business


Maree's knowledge and expertise in this field is invaluable


"We approached Maree Wrack to design an ongoing program that would suit our particular industry. The pre-course work that was carried out by Maree gave her a greater insight into our industry and assisted in the structure of a program that would deliver results. I have no hesitation in recommending Maree to any prospective clients, they will find as we have her knowledge and expertise in this field is invaluable"
– General Manager – Thrifty Car Rental
Expanding Performance and Profits

From 12 people answering the telephone to a fully functional call centre answering 30,000 calls per month.
"Maree Wrack has been instrumental in taking our Telemarketing from 12 people answering the telephone to a fully functional call centre answering 30,000 calls per month"
– National Manager – Telemarketing, RAMS Home Loans

 

You can request Program Outlines

HERE
2. Group Immersions – activate Leadershift
3 month LEADERSHIFT Group Mastermind Program for Leaders
3. Consulting Immersions – Cultureshift

  12 month Consulting Immersion – implementing a Personalised Roadmap to build trust, expand customer value and optimise engagement in your culture, through top level conversations that achieve extraordinary results.
4. Keynote Speaking

Keynotes & Break Out Sessions for your Conference, Professional Development Day or Retreat

An outstanding presentation

"I take this opportunity of thanking you for your outstanding presentation at the
Kleenheat Vision 5 National Conference. The conference was an outstanding success"
– National Marketing Manager, Wesfarmers Kleenheat Gas
5. activate  Mentoring

Limited availability to work with me one-on-one for three, six or 12 months
To find out more, reach out HERE to arrange a chat about how you can do that.
---
activate Cultureshift
Shifting the prevailing culture in any enterprise requires initiatives that will change both people's perceptions and performance.
UPShift Solutions works with the following specific approaches:
Shifting from Service to Sales

Shifting from I-Centric to Transforming the Customer Experience


Shifting from Fear Based to a Trust Based Culture

Shifting from Business-as-Usual to an Innovation Focused Culture

Shifting Key Challenges into Inspiring Aspirations

Shifting from Generational Stereotyping to an Age-Positive Culture
You can find out more about Shifting Culture for Optimal Engagement HERE
---
activate CommunicationShift  Keynote Speaking Topics:
activate Communication – Cutting through the Fluff and Getting to the Point!

Communicating with Influence and Impact – Are your Conversations Hitting the Mark?
The Neuroscience of Conversations

Connecting Culture and Customer Experience – Creating an Army of Agile Co-Creators!
More details are available HERE